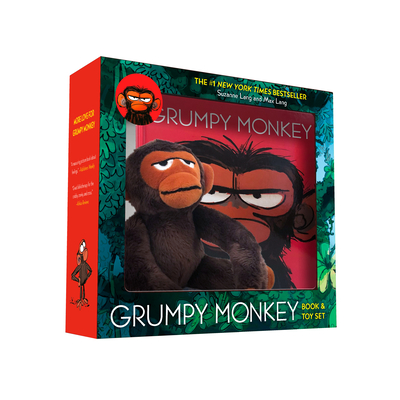 Grumpy Monkey Book and Toy Set
Publication Date:
November 2nd, 2021
Publisher:
Random House Studio
Description
Now kids everywhere--grumpy or not--can take home a grumpy monkey of their own with this set that includes a soft toy and mini-size version of the bestselling book.
Jim the chimpanzee is in a terrible mood for no good reason. His friends can't understand it--how can he be in a bad mood when it's SUCH a beautiful day? They encourage him not to hunch, to smile, and to do things that make THEM happy. But Jim can't take all the advice...and has a BIT of a meltdown. Could it be that he just needs a day to feel grumpy?