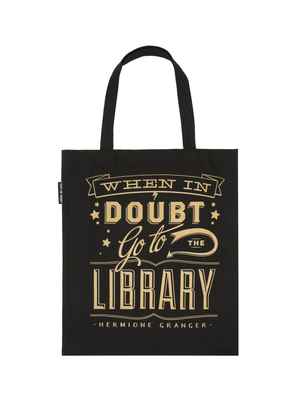 When in Doubt, Go to the Library Tote Bag
This product is not returnable.
Publication Date:
July 13th, 2018
Usually Ships in 3 to 5 Days
Description
Hermione basically did all the heavy lifting and solved all the big mysteries facing the trio. What was her secret, besides her exceptional talent and intelligence? "When in doubt, go to the library."
Product Details
• 100% cotton canvas
• Inner pocket
• Flat tote
• 15" w x 17" h
• 11" strap (hanging)
• Design by the Harry Potter Alliance