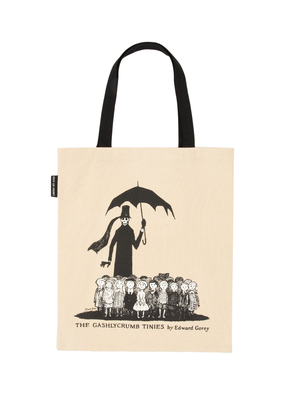 The Gashlycrumb Tinies Tote Bag
This product is not returnable.
Publication Date:
September 17th, 2019
Usually Ships in 3 to 5 Days
Description
"A is for Amy who fell down the stairs. B is for Basil assaulted by bears. C is for Clara who wasted away. D is for Desmond thrown out of a sleigh..." The Gashlycrumb Tiniesis the iconic abecedarian book written and illustrated by Edward Gorey.
Product Details
• 100% cotton canvas
• Inner pocket
• Flat tote
• 15" w x 17" h
• 11" strap (hanging)
• Made in the USA